A Guided, Customized Plan for Your SEO Marketing
 $499 – Limited time offer: only $399 

Our Risk-Free Offer: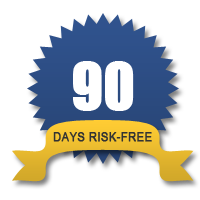 Within 60 days, if you don't have time to execute the plan or would rather have our professionals do all the work, we will apply 100% of the fee toward our professional SEO services.  Or, if you follow your custom SEO plan for 90 days and do not receive any results, we will refund 100% of your kit fee.
Expert analysis of your website's current performance in top search engines like Google, Bing and Yahoo!
An unbiased "blue print" for your website's SEO marketing plan. Each plan is handcrafted for your unique business.
"Dummy-proof" step-by-step tasks to enhance your website structure and marketing efforts.
Insider knowledge on how to create good back links and what to avoid.
Keywords research and recommendations to help you achieve the traffic
your business deserves.

Social media analysis
Competitor analysis
Free e-Book about how to blog for business including topic suggestions
Customized blog topic recommendations for your business
Free marketing tips by email
30-days of free email support
Call McGirr Enterprises for more information    512-553-5639